Due to the demand for handling and distribution of large and heavy cargo is increasing with the rapid industrialization. To solve the handling problems in various situations, after more than 1-year development and testing from XSTO R&D department, we finally launched a new "2 in 1" Powered stair climber (model: handler-SCL170) which combines lifting and climbing functions.
The biggest problems in heavy material handling scenarios are loading and unloading from the platform, truck, climbing stairs and flat transportation. because the limitation of operation space, large forklifts cannot meet these demanding. The "2 in 1" electric stair climbing dolly with lifting function is perfect for you!

The new XSTO products handler-SCL170 is either an electric stair climbing hand truck and also as a mini-lifter solves the problems we mentioned above. It can not only widely used in logistics, express delivery, warehousing, furniture and household appliances industry, but also in factories, warehouses, offices, residential buildings, outdoor stairs and other places, meeting the heavy cargo of different industries and scenarios handling requirements.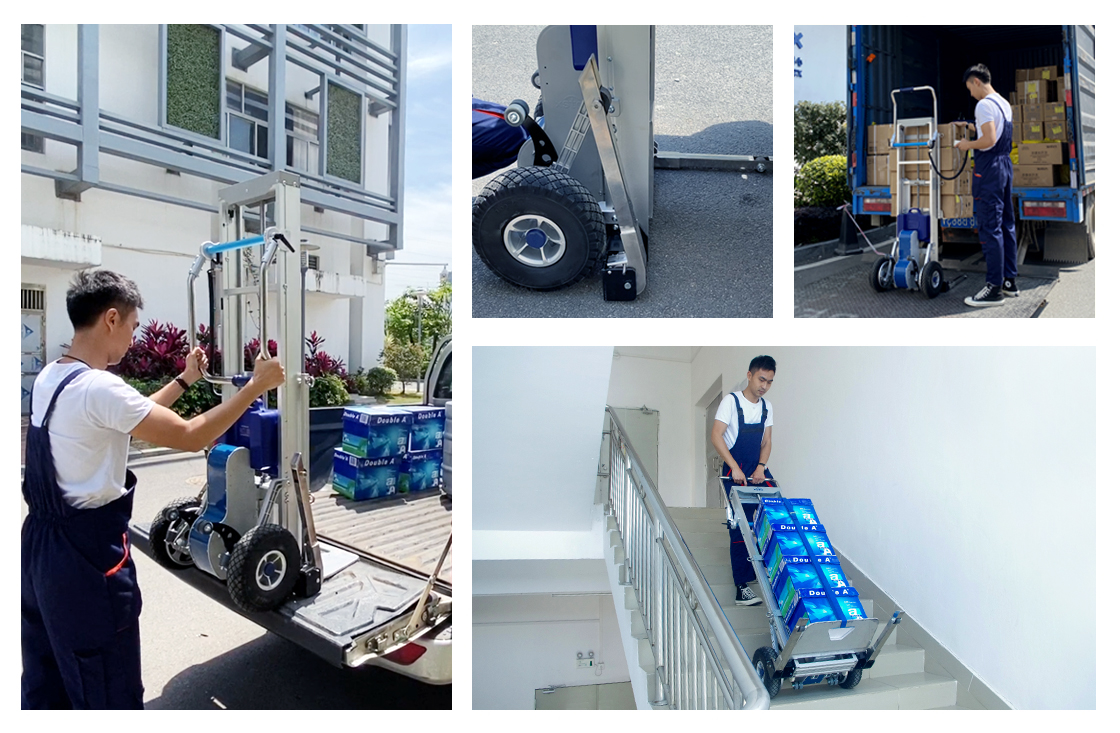 "2 in 1" Handler-SCL170 has characteristics as follows:
Multi-function:lifting, climbing, flat transportation, self-lifting;
Big capacity:rising and falling cargo up to 260kg, climbing capacity for 170kg;
High safety performance: simple operation; automatically stop when touch anything, and ensure the safety;
Foldable outrigger, easy to carry: Foldable outrigger, save space, easy to carry;
XSTO has been continuous making efforts and innovations. We believe the new Handler-SCL170 electric stair climbing and lifting equipment can solve more handling problems, and can be unanimously affirmed by customers. Now Handler-SCL170 has been officially put on the market, welcome to inquire!