XSTO obtained tens of millions of RMB investment from Shenzhen Innovatiion Investment Group(referred to as SZVC) at the end of 2019, XSTO received another tens of millions of investments more from the Sinovation Ventures recently, The Sinovation Ventures was founded by Dr. Kaifu Li in September 2009, as a well-known venture capital institution in China, the Sinovation Ventures is deeply involved in the fields of artificial intelligence & big data, consumption and the Internet, innovative manufacturing, B2B & enterprise upgrading, education, medical treatment, etc. And continue to explore and innovate, is committed to building a comprehensive ecological investment service platform that entrepreneurship platforms, financial support, and post-investment services, etc. The Sinovation Ventures only invests in the most promising entrepreneurial team in China, they not only have deep accumulation in the professional field and familiar with all aspects of the professional field, but also have unique entrepreneurial qualities.


In 2020, the global economy will move forward in turmoil, this is also a crucial year for XSTO. We will focus on new product development of powered stair climbers this year, upgrade existing product series, comprehensive sales network integration, Strict and efficient quality system construction, etc. We will stay together with all shareholders to enter the fast development channel, strive to build XSTO into the world's top expert in the field of material handling equipment and manned mobile equipment.
The joining of Sinovation Ventures will greatly improve XSTO's progress in new product of powered stair climbing hand trucks development layout, mass production, and sales channel integration. It will provide XSTO's customers with more excellent and more types of prouducts, and as always, provide better services.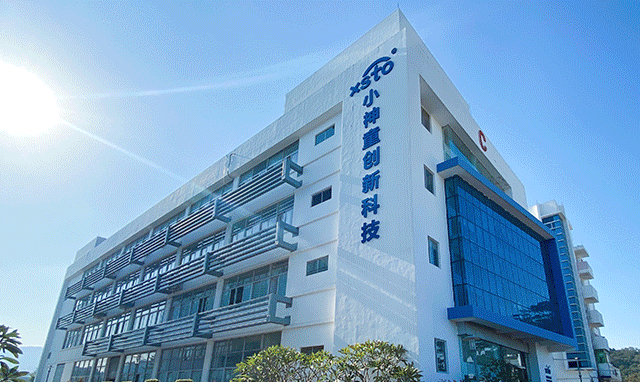 XSTO was founded in 2016, We are Committed to solving the pain points in the field of material handling and manned movement, and achieving automation and intelligence in the field of material handling and manned mobile equipment. Our products mainly include: powered stair climbers, powered stair climber wheelchair, electric mini lifter, 2-in-1 handler, somatosensory logistics vehicles, all-terrain mobile equipment and other dozens of different series of products to meet the different needs of various customers. Currently, XSTO has applied 100 intellectual properties, these include 2 PCT patents, 2 German patents, and 6 EU and US trademarks. Applied for the design and inspection specifications and standards of the stair climber industry, and won the title of Zhongshan Municipal Government's Innovation and Entrepreneurship Team. Through the national high-tech enterprise certification, passed the ISO9001 quality system certification, at the same time, our products also obtained CE, CB, KC, UN38.3, MSDS, EMC, FCC and other related certifications.
XSTO will continue our efforts to continuously create value for customers, employees and shareholders, contribute scientific and technological strength to the development of society, and exert positive energy!