Electric stair climbing dolly is widely used in the handling and moving industry. It can reduce a lot of your effort when moving heavy cargo up and down the stairs. People can also use it in the home scenario, to move heavy things by one person without any effort. It is truly a useful appliance. So here comes the questions:
How do I find the right stair climbing dolly?
What makes a best stair climbing dolly?
After interviewed many engineers in this field, we have a few things to say about these questions.
1. Durable Structure & Better Materials of Each Part
A strong and durable frame is the first thing to consider. aluminum alloy is better than the carbon steel frame in steady, durable, and lightweight. Also, the aluminum alloy's cost will be higher.
The lithium battery is a better choice than the lead-acid battery for a lighter weight(about 4-5 times lighter than lead-acid battery) and longer endurance time when fully charged(about 2 times).
The waterproof and dustproof level should be at least IP33 for daily use.
For the tires, Solid rubber tires are better than pneumatic tires, because they do not require re-inflation at any point and more durable.
The foldable structure is a score adding point for people who wish to carry the appliance around. And it's easier to store.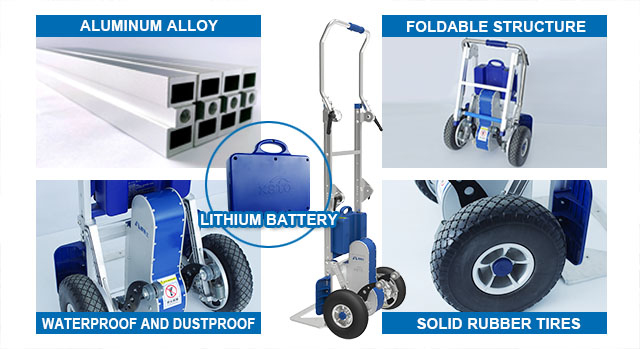 2. Learning & Ease of Use
The good stair climbing dolly should be easy to learn and handle. The practice and learning time before people can use it should be in 15 min at most.
The speed of climbing should take into account. Such as XSTO's stair climber can climb 34 steps per minute.
The noise level when operating must be under controlled to an acceptable level like less than 85dB.
Safety is always the most important factor. Take XSTO's stair climbing dolly as an example, it can keep balance by adjusting the barycenter manually or automatically when up the stairs; with the smart brake design, moving things down the stairs will be easy, steady and safer without slide risk.
Ergonomics designs help a lot. Such as easy-press start bottom to start and stop the machine as you prefer, soft and anti-skidding handle to reduce stress on the user's hand.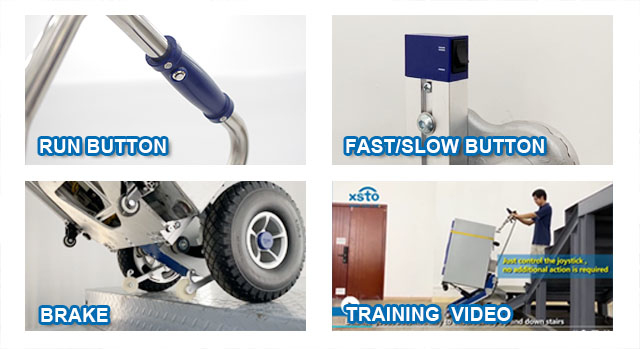 3. Versatile
when we buy a stair climbing dolly, we want it to can be versatile, moving all kinds of heavy things in different situations; more feasible capacity, from light load to heavy-duty, etc.
The stair climber should provide and works well with accessories to move heavy cargo in different shape and size. For XSTO, we have accessories for gas cylinder, door/glass/window, wheelchairs, chairs,bottled water, ground support device, etc..
The best hand trucks for stairs will feature a heavy carrying capacity, normally the capacity of 170-200kg will be enough for most cargoes. The capacity beyond 400kg is suitable for transport precision instrument, piano, safe box, etc.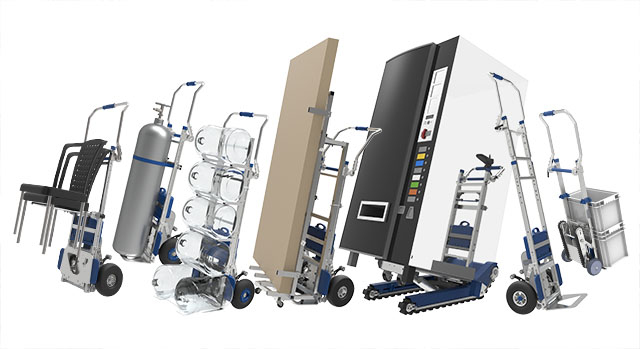 4. Core Technology

For electric appliances like stair climbers, the core technology is like the brain of people. The climbing and the controlling system must stable, less-bug, and durable. Choose the one with experience research and development team, who can offer strong support on core technology. So that you can use the appliance worry-free.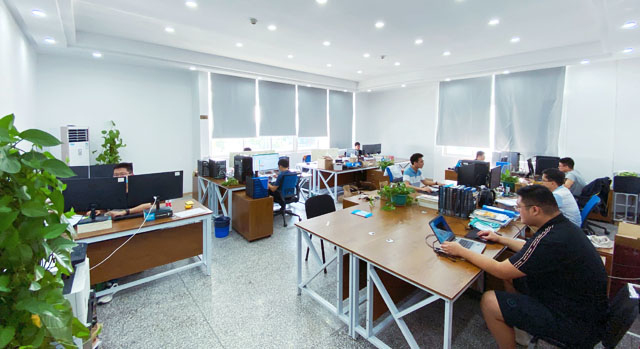 5. Responsive After-sale Service
After-sale service should also take into consideration. Choose the one with a wide and well-developed agency network and most guaranteed and responsive support service.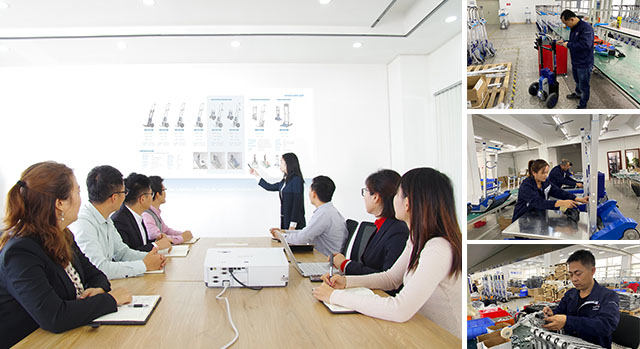 With all the 5 points above, I think you already have the answer to "what's the best stair climbing dolly?"

XSTO is a high-tech enterprise focus on offering stair climbing solutions. Our R&D team is committed to developing the best quality products at a competitive price with best and suitable materials; and continually updating the products according to the client's needs and feedback.
Our abundant product series almost can cover all the heavy cargo moving situations. If you want to move light-load cargo and easy to carry around, check our CT070; if you want some heavy-duty machine, we have CT420; if you just want one with a wide range of applications, our most popular ZW7170G should be the best choice for your money value.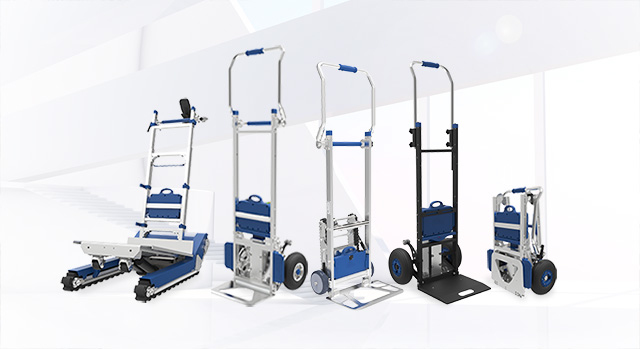 Contact us to get more information.